Social Security Scam Alert
I just received a suspicious call from a local number to my mobile phone. I suspected it was fraud, so immediately checked the Social Security Administration website for details. As expected, this is a scam attempt and is apparently a widespread problem.
In an abundance of caution, I thought it would be helpful to our clients and readers to be aware of this and to put your minds at ease. If you get one of these calls, just hang up. The Social Security Administration does not make outgoing calls to clients unless you have initiated a conversation with them first. here are the details on this particular scam from the SSA: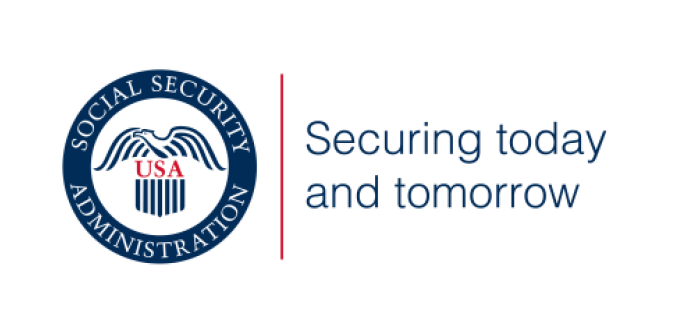 Phone Scam Alert
Scammer message: "Department of the Social Security Administration. The reason for this call is to inform you that your Social Security number has been suspended for suspicion of illegal activity. If you do not contact us immediately, your account will be deactivated. For more information about this case file, press 1 or call immediately our department number XXX-XXX-XXXX."
This is a scam! Thieves are misusing the Social Security Administration's authority in phone schemes to trick you into giving them money or personal information. They state there is a problem with your Social Security number or account. They claim there has been suspicious or fraudulent activity and you could be arrested or face other legal action. They even spoof SSA's main customer-service telephone number on caller ID. Don't believe them. Don't provide any information. SSA employees will never threaten you for information or promise benefits in exchange for information. In those cases, the call is fraudulent. Just hang up. If you suspect you've been contacted by an SSA scammer call the Social Security Fraud Hotline at 1-800-269-0271.
Here are some additional tips from SSA.gov: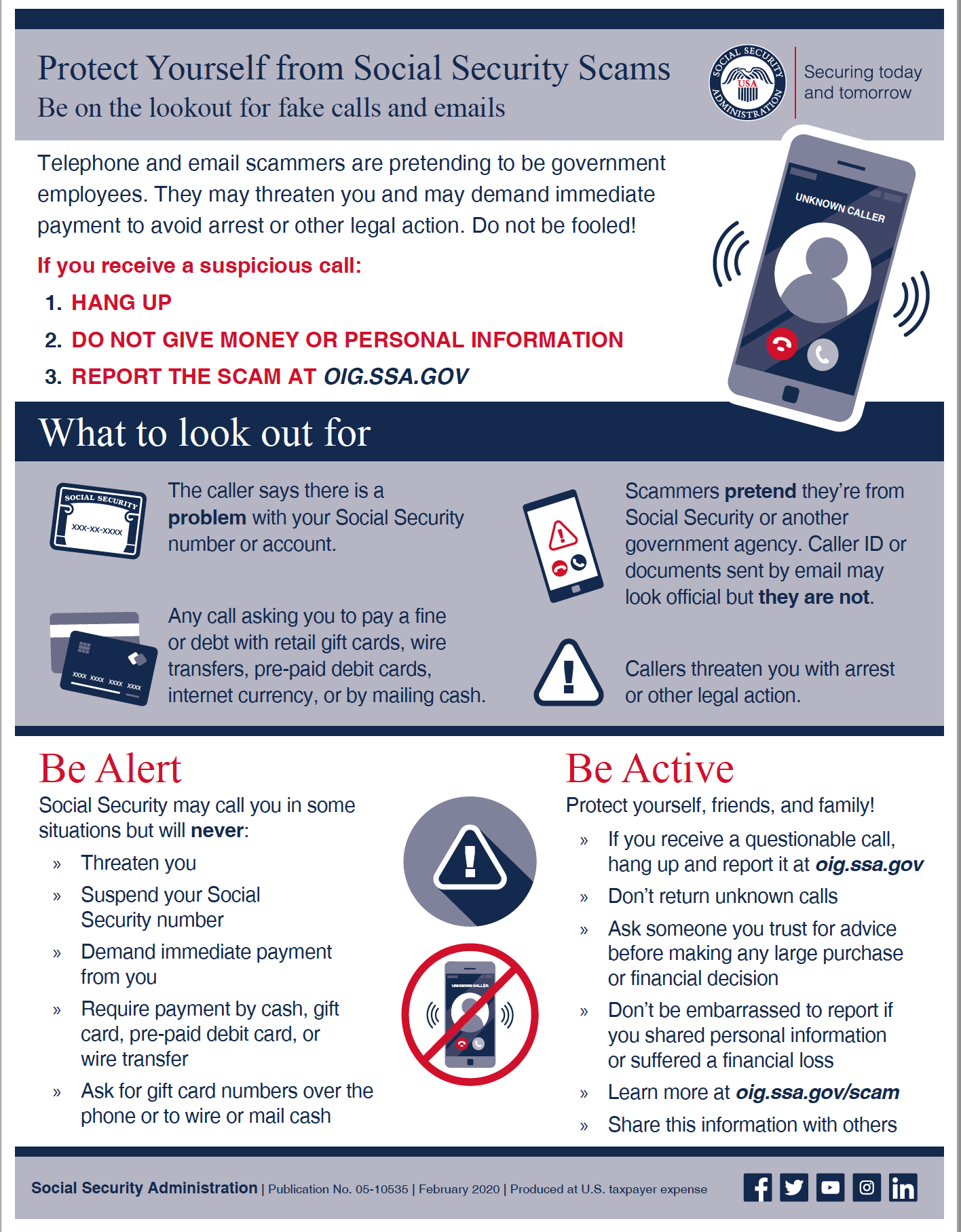 ---
I hope you find this information useful.
Best regards,
--Doug Kinsey, CFP®, CIMA®
Partner, Artifex Financial Group