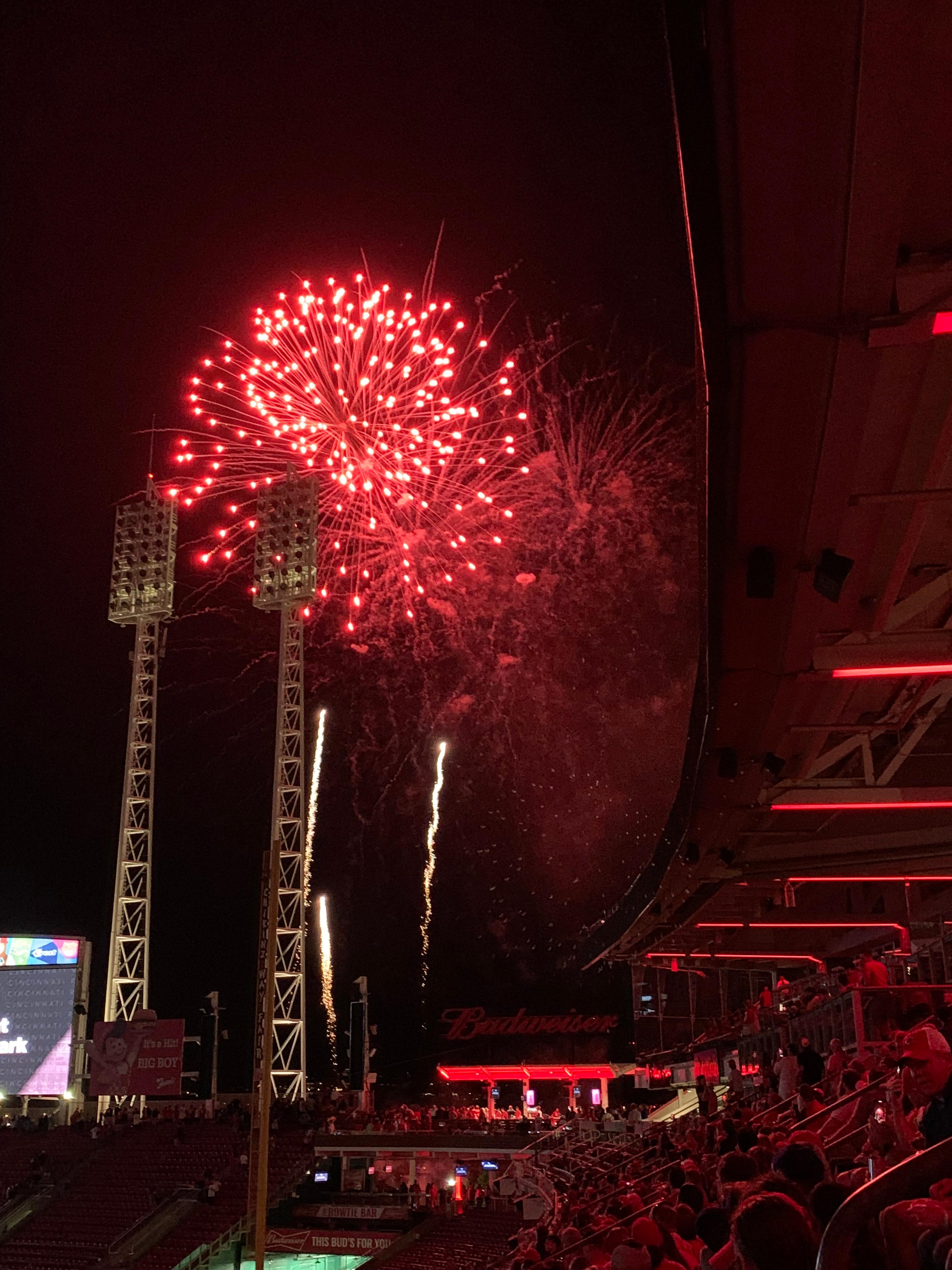 Happy Independence Day Everyone!
On Friday, we had the opportunity to attend the Reds v. Cubs game in Cincinnati. It was a great game, and the home team won, which made it even better.
We stayed after the game to watch the fireworks show, and it was an unexpected pleasure to be able to watch an American tradition with 40,000 + people. After a year punctuated with isolation, widespread angst, and challenges for many, I can't emphasize enough how this one small event impacted me. Sitting there listening to an array of music with an American theme, watching the fireworks over the Ohio River...something that may have been dismissed in the past as "just another fireworks show," certainly felt like much more than that this year.
I hope you all spend this weekend with some family, friends, or both and enjoy activities that celebrate our common experience as citizens of this country and our grand experiment.
--Doug