Our primary focus of C9 is companies that derive a substantial part of their sales from the trend toward "cloud" computing. It is our belief that this is a sustainable trend and that we can identify businesses that will benefit from this trend. The argument for businesses (and individuals) to gravitate more toward centralized, secure applications and data management is compelling. The cloud reduces the reliance on software and hardware upgrades, server maintenance and redundancy, backup systems, paper clutter, etc. and increases the flexibility and access to all of a user's tools and resources.
A simple illustration of the concept is represented below: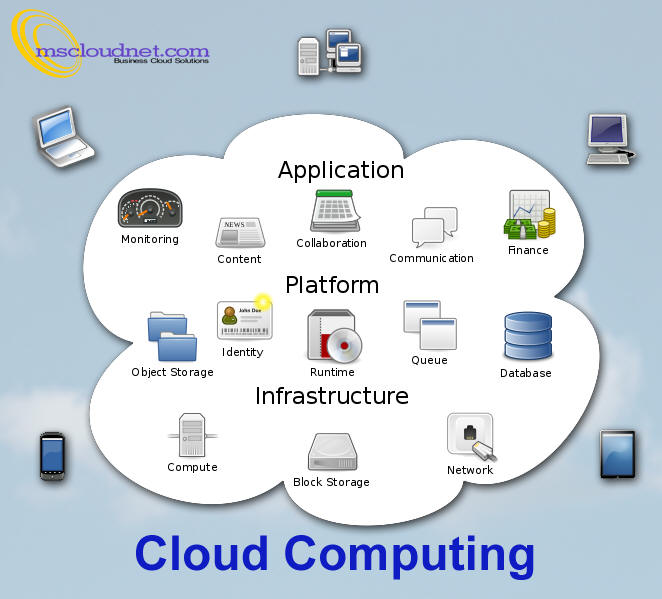 With the cloud concept, the hardware that a person uses to access data becomes irrelevant, and largely a matter of personal preference. If you are in a client lunch meeting and wish to use your iPad, the data is available to you. Same with your iPhone, notebook computer, desktop computer, etc.
We are not normally proponents of "trend" investing. However, some trends are valid and have staying power. We believe that cloud computing is one such trend, and will also impact many other aspects of technology in the years to come.
We select our 9 best cloud ideas for this portfolio at any given time. Thus the name, "Cloud 9″ or "C9".
The inception date of this model is 1/12/2010 and it has generated a total return of 184.79% vs. the DJ US Sector Technology Index of 114.77% since that date. This model's return for 2016 (1/1/2016-12/31/2016) is 10.71% vs. the benchmark index return of 12.39%.
Model Risk Metrics as of 1/18/2017:
Beta vs. S&P 500: 1.02 / Average
Volatility / Absolute Risk: 15.70% / Average
Dividend Yield: 1.55%
Representative Holdings:
ADBE - Adobe Systems Inc
GOOGL - Alphabet Inc
AMZN - Amazon.com Inc
AAPL - Apple Inc