More complexity and the old rules don't apply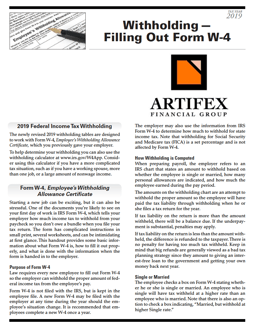 Tax practitioners throughout the U.S. have been reporting mixed results on client tax returns since the enactment of the latest tax law. Of course, the situations where a client ended up paying additional tax due when filing as opposed to an expected refund, or a no-impact return - are the ones that gain the most attention.
There can be many reasons for a surprise balance due, of course, from unplanned capital gains, to increased wages or an additional household wage-earner, too many withholding exemptions on your paycheck, and itemized deductions that are no longer allowable.
One thing that may benefit you is to review your current withholding and make adjustments on your W-4 at your place of employment.
Download our recent article for some suggestions, and let us know if you'd like some assistance.