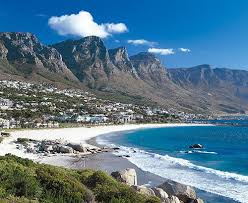 I'd like to introduce you to a destination that you will want to visit on your roadmap to retirement. It's a unique place, full of wonder and contradictions, governed by a man named Jeremy Siegel. His vice-governor is Robert Shiller, who originally discovered the CAPE in 1998. Dr. Siegel is implementing some updates to Dr. Shiller's original discovery, which we'll explore in this commentary.
My impetus for this is a recent article in Financial Analysts Journal, by Jeremy Siegel, in which he explores Dr. Shiller's CAPE Ratio, a commonly-referenced measure of the valuation of the broad stock market. Before you nod off in a fit of boredom, stay with me for a moment as this article is enlightening, and provides a tool that we can use in our work together. Understand as well, that financial consultants, money managers, economists, et al, are constantly basing their projections for YOUR future based on inputs like Price/Earnings measures and future expected returns. Your plan's success or failure depends on accurate inputs. We all know that garbage in = garbage out, so we better be as careful as possible with our assumptions and expectations.
CAPE stands for "cyclically adjusted price-earnings ratio" and tends to be referenced these days as proof that the current market is potentially overvalued and that future stock return expectations are too high. It basically takes the current stock price average of an index, like the S&P 500 and divides it by a 10-year average earnings for the index. The result is often compared against historical results as a comparison.
As stated in the article "At the top of the bull market in 2000, the CAPE ratio hit an all time high of 43, more than twice its historical average, and correctly forecast the poor equity returns over the next decade. In January 2015, the CAPE ratio reached 25.04, 54.59% higher than its long-term mean – forecasting a 10-year future real stock return of only 2.20%. this estimate is 4.5 percentage points below the long –run compound annual real return (after inflation), which averaged 6.7% a year between 1871 and 2015."[1]
Now this is troubling for investors, money managers and advisors. Why? Traditionally, stocks have proven to be the best asset for growth of a portfolio over time and with bond returns at the lowest in decades, a 2.2% real return is going to make things difficult for the foreseeable future. However, according to Dr. Siegel, there is evidence that the original CAPE ratio should be updated due to significant changes in accounting standards, regulation and corporate finance policies.
In a nutshell, he argues that corporate activities such as share buybacks , changes in earnings reporting, changes in GAAP (Generally Accepted Accounting Principles) in areas like asset impairments and write-downs, etc. have impacted CAPE in a way that understates earnings, and we thus have a ratio that appears more overvalued than it may in fact be.
Which brings me to NIPA, which stands for "national income and product accounts", a measure compiled by the Bureau of Economic Analysis. This measure basically accounts for "real, after-tax corporate profits" exclusive of squirrely earnings and accounting standards changes.
So, Dr. Siegel regressed the NIPA data to the original CAPE Ratio and discovered that if we use this method, the expected 10 year real return for stocks could be 4.41% per year, or 5.25% per year with dividends included.
This, I would say is the sweeter, more scenic view on Cape Nipa, as a 2-3% improvement in our returns overall makes a heck of a difference for investors.
What are my takeaways from this?
As an investor, you must pay attention to "standard" measures of valuations and expected returns, and not be afraid to dig down into the assumptions your advisor may be using in your projections.
CAPE is useful, but as with any tool, it must be routinely evaluated, given external factors.
Even at a potential return of 5.25% per year, that is somewhat lackluster for equities, as the long run return of stocks dating back to 1871 was closer to 6.7% after inflation.
There will always be pockets of opportunity that provide better-than-index returns, and a skilled advisor can help identify these. Indexing should not be used for the entire portfolio when it's possible to complement it with other tools.
Finally, beware of conventional wisdom and keep learning.
Now, go out on the veranda, enjoy a rum drink and the view of Cape Nipa Bay. And if you want to review your retirement plan, contact us.
[1] The Shiller CAPE Ratio: A New Look, Jeremy J. Siegel, Financial Analysts Journal Volume 72, Number 3. CFA Institute