Summary commentary from a recent article by Lynn O'Shaughnessy, College Planing Specialist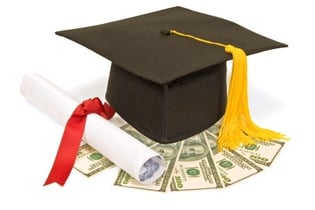 I recently read an outstanding article by Lynn O'Shaughnessy, a specialist in college planning who heads up a service we subscribe to for college planning and advice for parents. The topic was how to make a decision when faced with competing opportunities for your child's college education - an expensive, well-known school or a more affordable option that may not be as sexy.
Having just gone through this with my youngest son, I feel that it is something that many parents face. Here is my summary of her advice and some excellent resources that she provided in the article.
In the interest of time and space, I really just wanted to get these resources out to you, and I claim no particular creative input here. Lynn wrote an excellent article, full of great tools and resources for parents and students who are in the process of making a college decision. I just wanted to get this information out to those of you who may find it valuable.
And, if your son or daughter is very young, it still may not hurt to gather some information for your overall financial plan.
Let us know if we can be of help to you in any way.
--Doug Kinsey, Founding Partner