Our periodic newsletter is published and ready.
In this edition:
Macro Overview
Equity Update - Stocks Enter A Trading Range
Fixed Income Overview - 10 Year Treasury Bond Hits 3%
What Could Cost More In Retirement
Trucks Delivering More - Economic Dynamics
Gasoline Prices Heading Higher This Summer
Click the image to download your copy.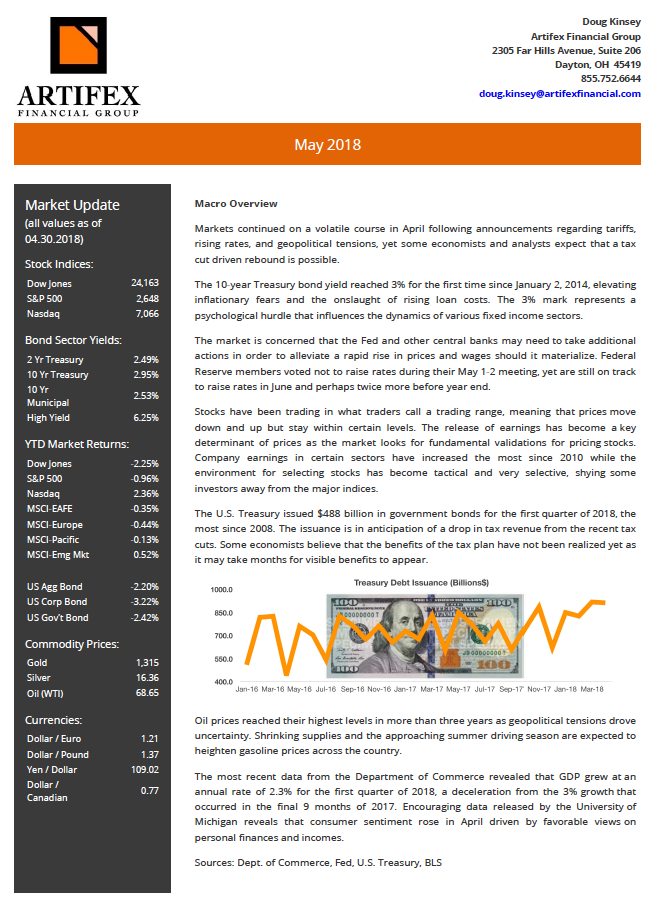 Also, please check out our remodeled website at artifexfinancial.com and let us know what you think!