Our periodic newsletter is published and ready.
In this edition:
Macro Overview
Volatility Overview for Equities
Fixed Income Update
Where Inflation is Hiding
What a Tariff on Steel & Aluminum Means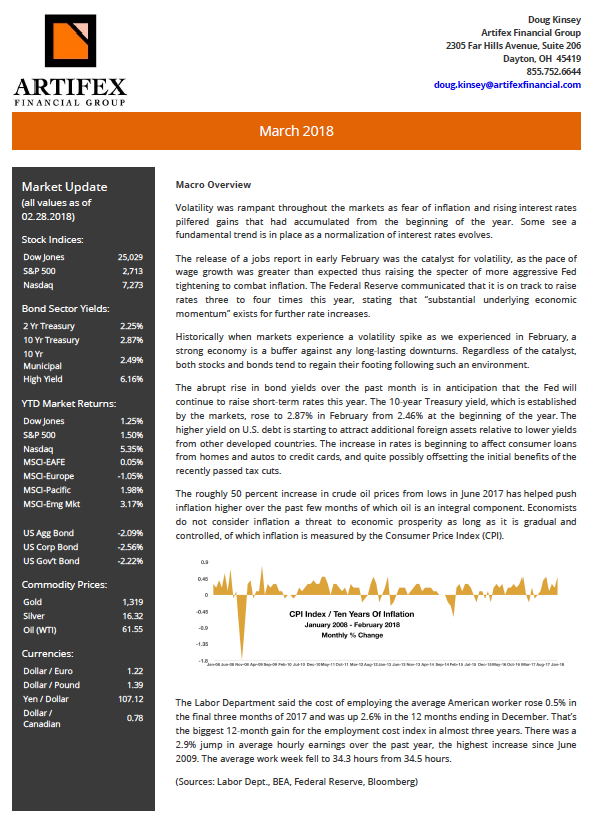 Click the image to download your copy.
Also, please check out our remodeled website at artifexfinancial.com and let us know what you think!