Our periodic newsletter is published and ready.
In this edition:
Macro Overview
Equity Update - Equities Remain Resilient
Emerging Market Currencies Experience Volatility
Fixed Income Update - Yields Continue to Flatten
Consumer Expenditures - Wireless Rates Are Due To Climb
Consumer Behavior - Households Holding Less Debt
Retirement Planning - Leading Scams Targeting Seniors
Click the image to download your copy.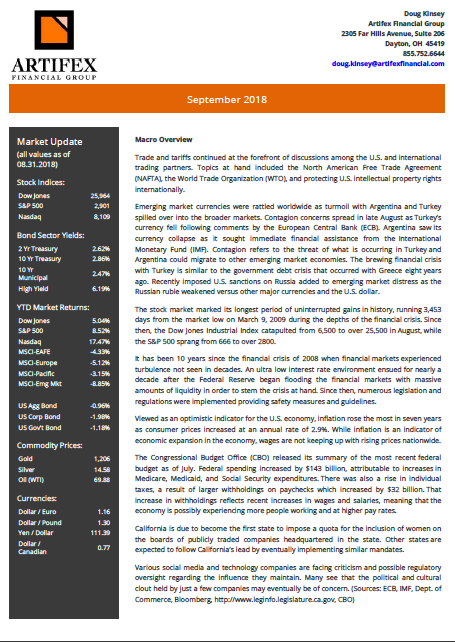 Also, please check out our remodeled website at artifexfinancial.com and let us know what you think!