Our periodic newsletter is published and ready.
In this edition:
Macro Overview
Equity Update - Equities Remain Resilient
Employment Market Review - Good News, More Workers are Quitting Their Jobs
Global Debt Markets - Rates Gradually Rise
Housing Market Update - New Home Sales Dropping
Retirement Tax Planning - Tax on Social Security in Retirement
Click the image to download your copy.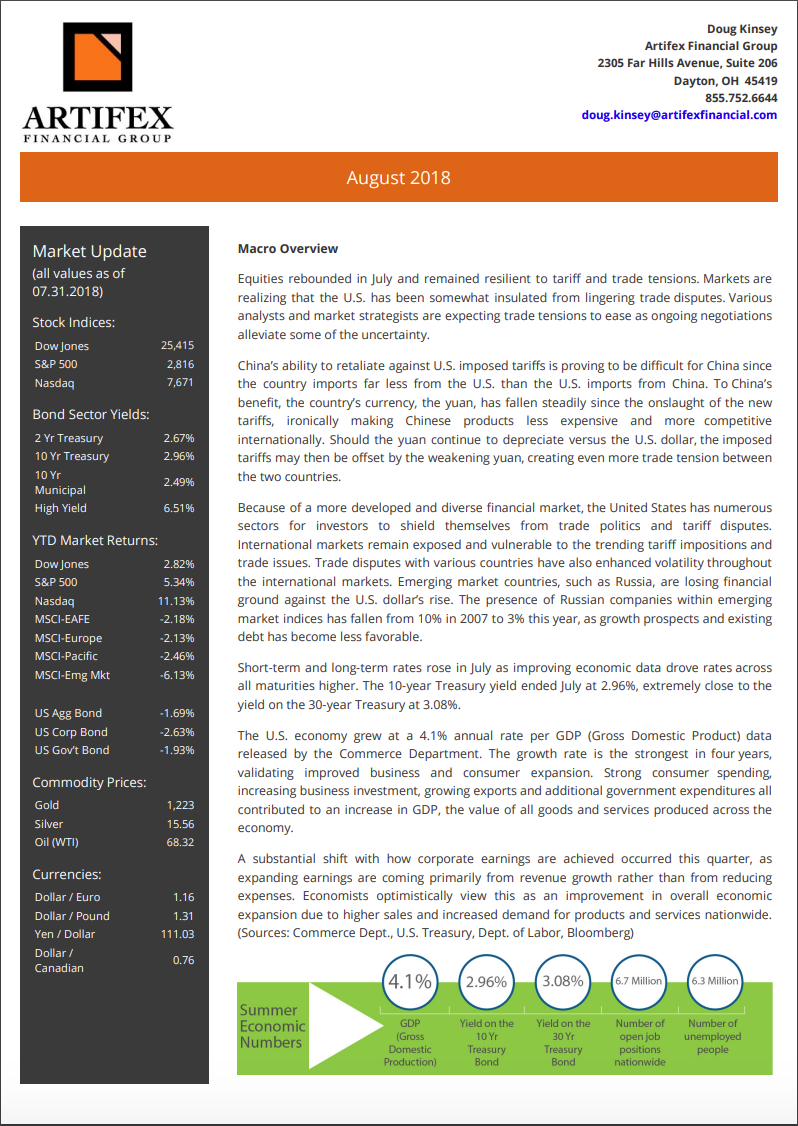 Also, please check out our remodeled website at artifexfinancial.com and let us know what you think!