Our periodic newsletter is published and ready.
In this edition:
Macro Overview
Equity Update -Volatility Eases
Fixed Income Overview - Rates Trend Higher
Not Many Raises Even With Unemployment at 3.8%
Could Italy Be The Next Greece?
Medicare Supplemental Insurance Purchase On The Rise
Click the image to download your copy.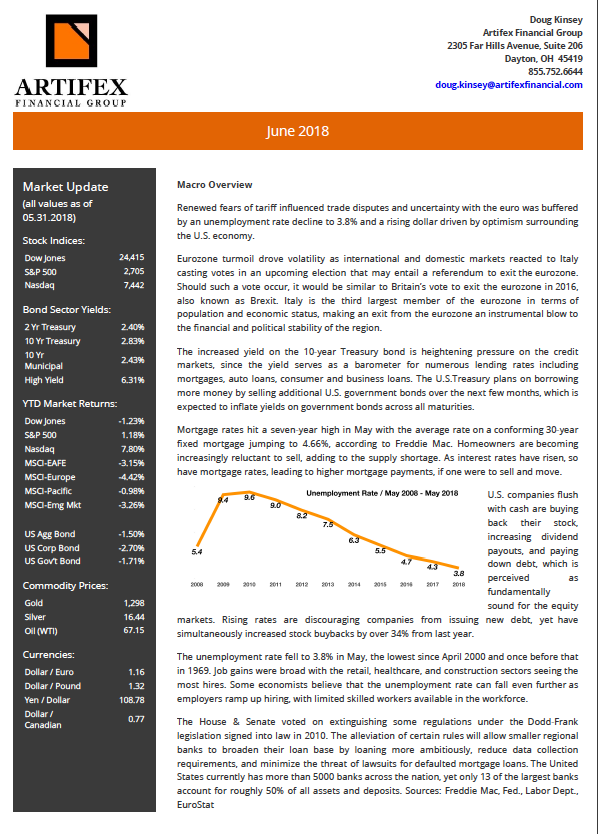 Also, please check out our remodeled website at artifexfinancial.com and let us know what you think!